Vermont Mapleworks is a true local family maple orchard located in Lamoille County, Vermont. Built on hard work and commitment to our product, we pride ourselves on our high standards and a wonderful finished product.
Buy our Vermont maple syrup online with shipping to any of the 48 contiguous United States. Orders outside the 48 US States also available by special arrangement.
For the love of maple syrup!
My wife Linda Gillespie and I, John Gillespie along with our two pups Bruzer and Buster, operate a 5 generation family-owned sugaring operation. We live in the mountains in Waterville, Vermont, on a dirt road through a quaint covered bridge.
Our log cabin often smells of sweet Maple Syrup, as Linda loves to bake. Nothing like coming out of the woods after working in the sugar bush and indulging in some of her homemade baked goods.
We both enjoy the great outdoors and the love of Organic Maple Syrup. We take pride in the process of maple syrup production. From tapping the trees to bottling it to sharing it all with you.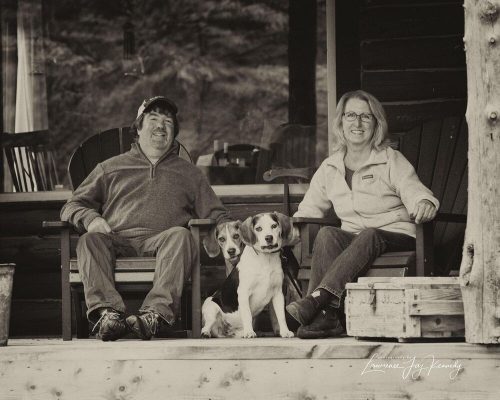 All of our Vermont maple syrup products are made at our local, VT sugar house
10% Off for a limited time. Use Code MAPLE10